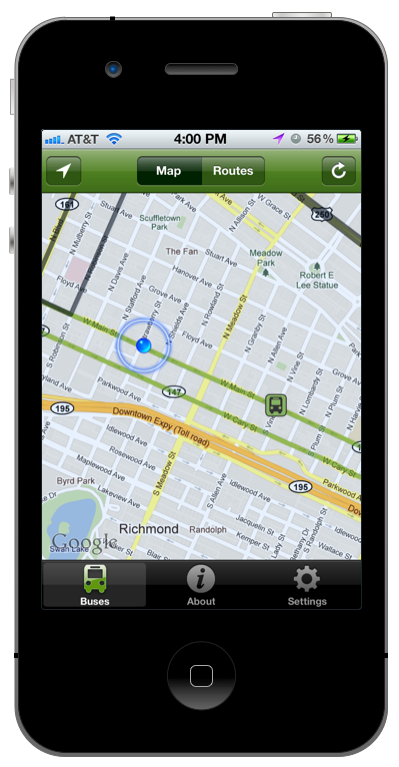 To the Bottom and Back (2BNB) currently operates a FREE bus service running on continuous loops throughout the major arteries of Richmond, VA from 6pm to 3am, Thursday-Saturday. 2BNB bridges the gap between the Fan district, the East End/Downtown, Boulevard and Broad Streets, and aims to fill the void that existing public transportation creates.
2BNB also operates a dedicated Museum route Saturday afternoons from 10AM to 6PM with our evening routes commencing immediately.
Note: Apptory is in not way affiliated with 2BNB, nor are we being compensated for this application. We simply agree with their primary mission and wanted to provide their riders' with an elegant, easy to use application.

Do you have a killer idea? We're always looking for new people with fresh ideas!
If you're interested in working with us on an iOS or web-based app, send us a note!